Steve Vai
Steve Vai is the grand wizzard of solo instrumental rock guitar with a tone and feel to match his impressive speed and precision.

Hal Leonard produce a series transcription books and concert DVDs covering Steve Vai's music.



Ibanez produce a series of Steve Vai signature Jems plus the EP9 electro-acoustic.The Jems feature the Tree of Life fingerboard inlay - shown right.
---
C major scale three notes per string box shapes
The main body of this website details the CAGED octaves memorisation method which works exceptionally well for the standard box shapes however modification is required for three notes per string patterns.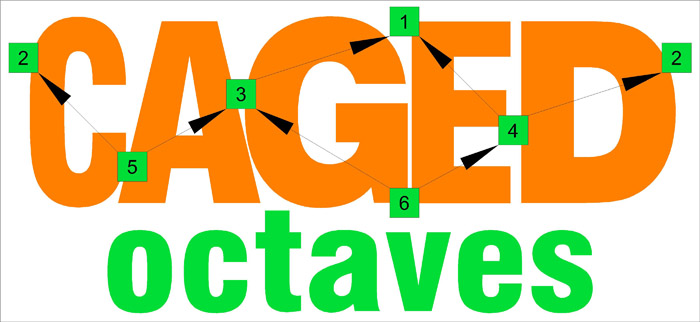 The three notes per string scale patterns (sweep picking) produce seven individual shapes which are known elsewhere as Patterns I, II, III, IV, V, VI and VII.
These shapes cannot be classified with the conventional CAGED guitar system as they are hybrid shapes that sit across more than one letter of the word CAGED at a time, however the CAGED octaves method eliminates this problem.
The diagram that follows shows all seven of the CAGED octaves shapes for use with the three notes per string patterns:-
The roman numeral shape names and the CAGED octaves equivalents are listed for the MAJOR SCALE in the table that follows:-
| | |
| --- | --- |
| Shape No. | CAGED octaves |
| I | 6E4D2 |
| II | 4D2 |
| III | 5C2 |
| IV | 5A3 |
| V | 5A3G1 |
| VI | 6G3G1 |
| VII | 6E4E1 |
---
The tabbed panel below details all seven 3 notes per string patterns for the C major scale box shapes.
CAGED octaves - C major scale 3 notes per string box shapes
---
5C2
5A3
5A3G1
6G3G1
6E4E1
6E4D2
4D2
5C2 at 12
---
5C2
5A3
5A3G1
6G3G1
6E4E1
6E4D2
4D2
5C2 at 12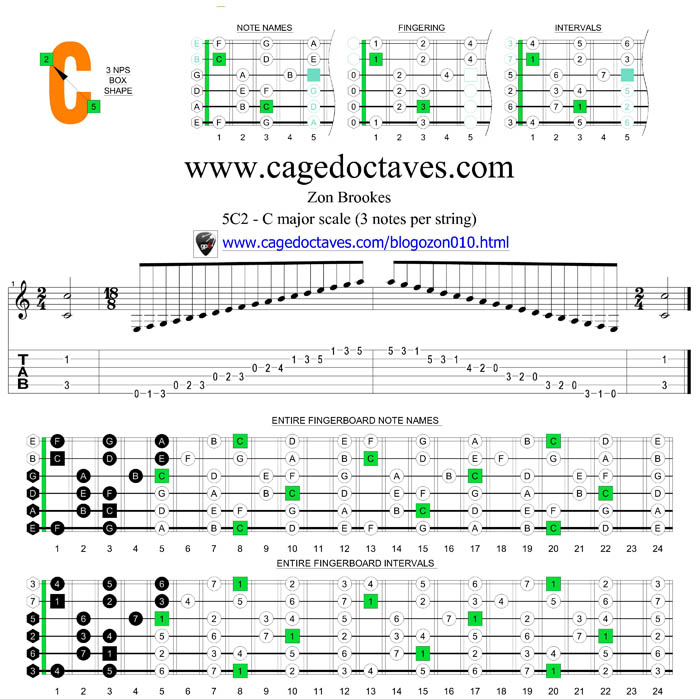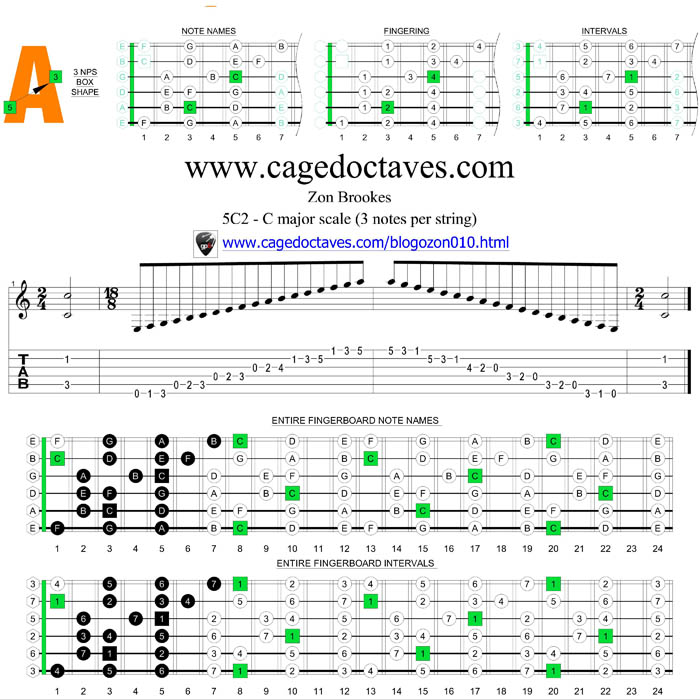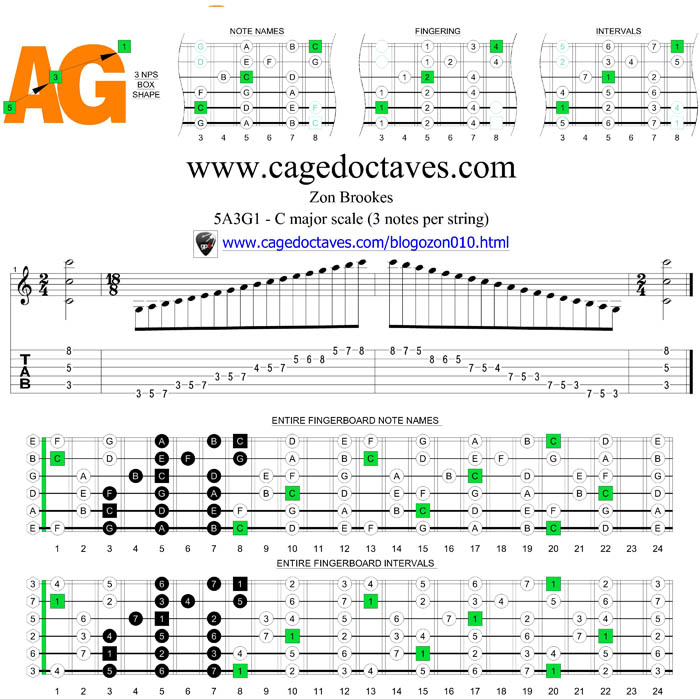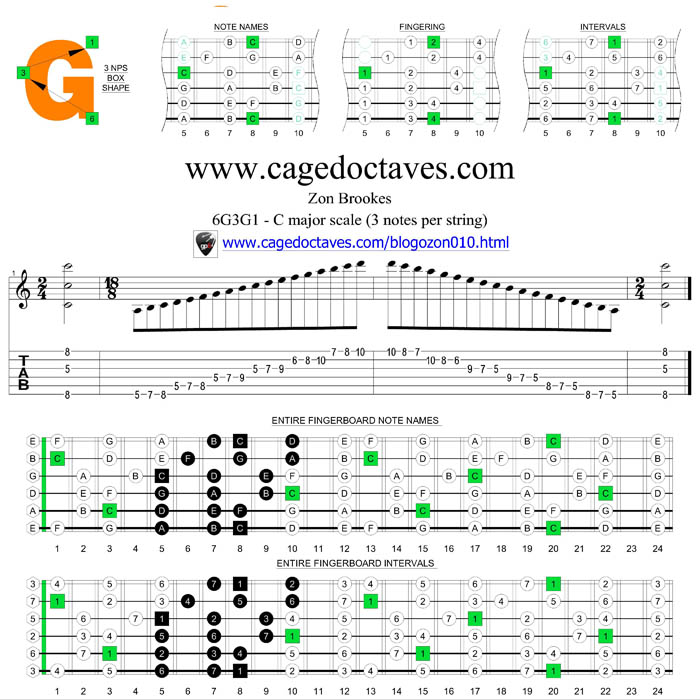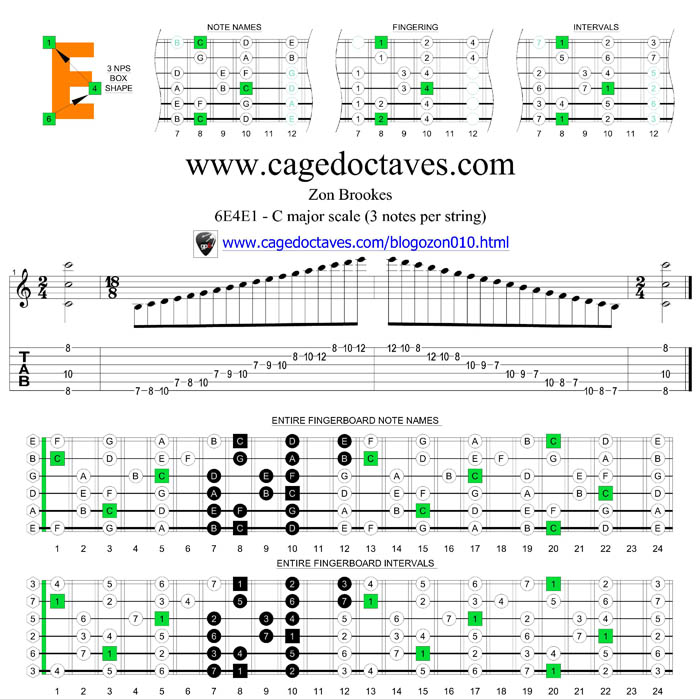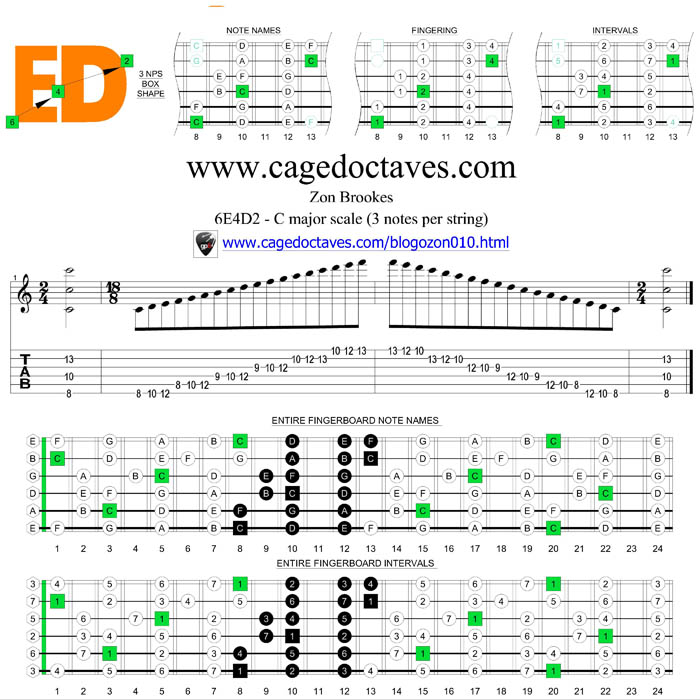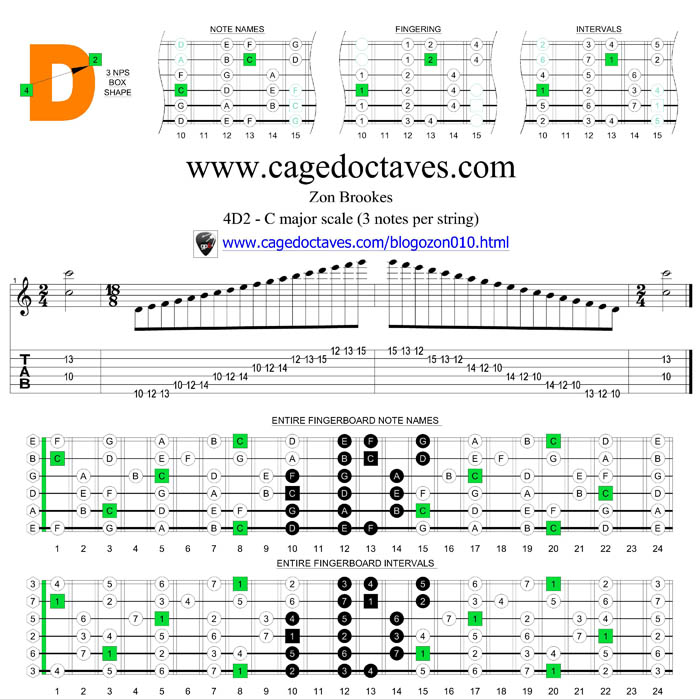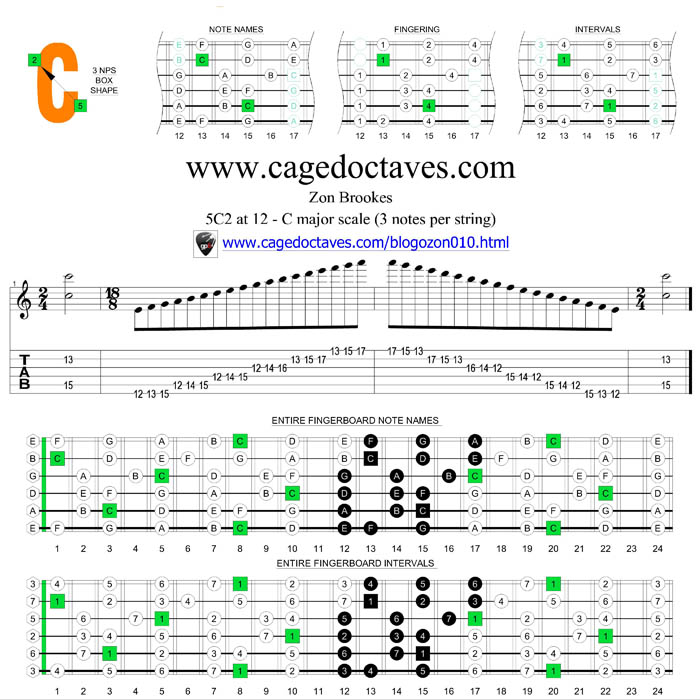 ---
---