---
A new method for 5-string bass guitar (BEADG tuning - low B) based on linked octaves.
Allows complete fretboard navigation for standard and 3 notes per string scale and arpeggio box shapes.
---
Pino Palladino
Pino Palladino is the Welsh fretless bass supremo who played on classic tracks such as; Paul Young's cover version of the Marvin Gaye - Norman Whitfield - Barrett Strong classic Wherever I Lay My Hat (That's My Home); Pino also plays some sweeping fretless lines on Don Henley's social commentary track New York Minute.

Keith B Roscoe has created the fretless Century Standard 5 Plus for the discerning bass player who wants US built hand-crafted excellance.

Buy your own Century Standard from Bass Direct in Leamington Spa, Warwickshire, England.
---
A natural minor scale box shapes for 5 string bass

This issue demonstrates the CAGED octaves method for 5-string bass guitar but the all important orange letters have been omitted.
The CAGED octaves sequence is shown for A natural in the diagram that follows:-


The diagram that follows shows all of the A minor scale notes plotted over the 5-string bass guitar's fretboard in the CAGED octaves style:-


As always a more long term solution to fretboard navigation is to see scales/arpeggios as INTERVAL shapes rather than note names - as these are universal to all scales, arpeggios and chords rather than specific to one particular root note - with this in mind the intervals for the A minor scale are detailed below in the
CAGED octaves manner:-

The table and tabbed panel below details all five box shapes for the A nautral minor scale in the
CAGED octaves style.
---
5-string bass A minor scale box shapes

---
---
3Zm1
4Zm1
4Zm2
5Zm2
5Zm3
3Zm1 at 12





---
---
3Zm1
4Zm1
4Zm2
5Zm2
5Zm3
3Zm1 at 12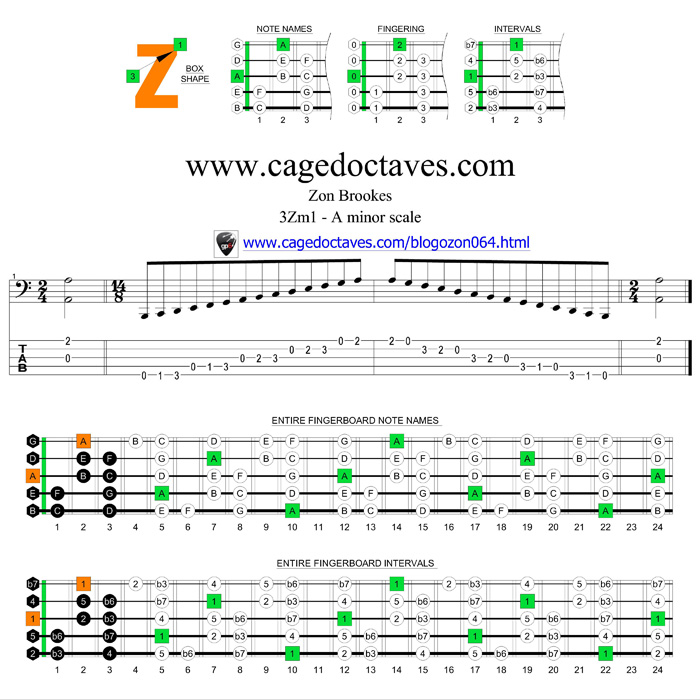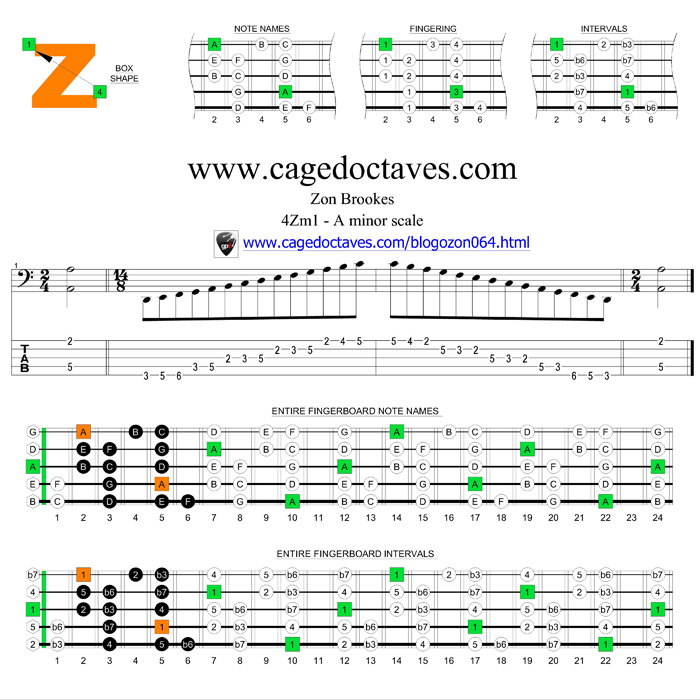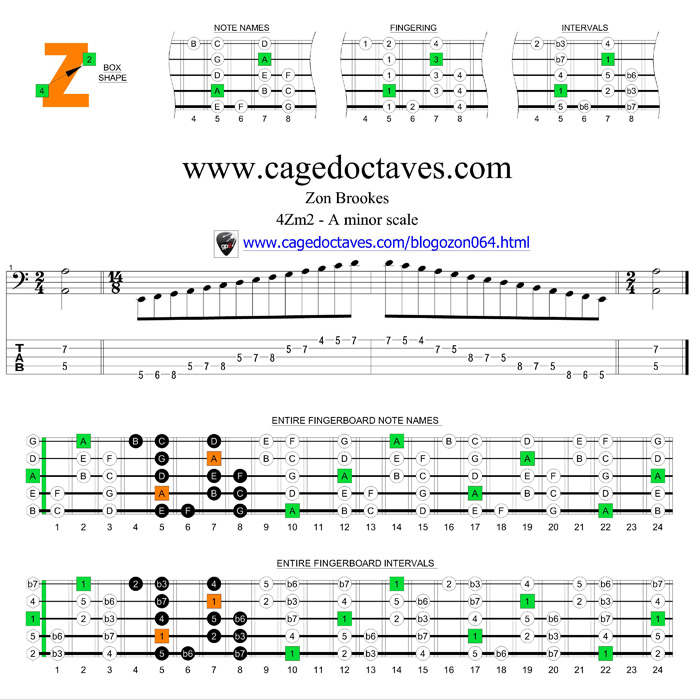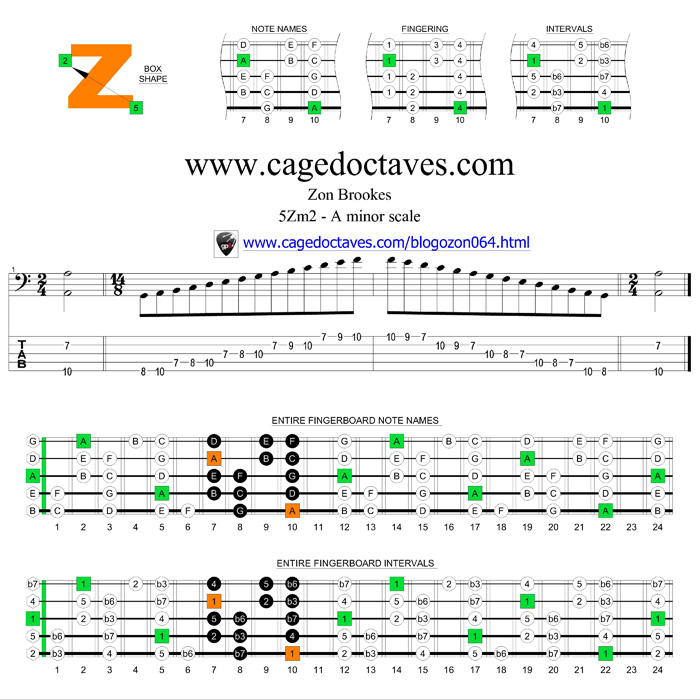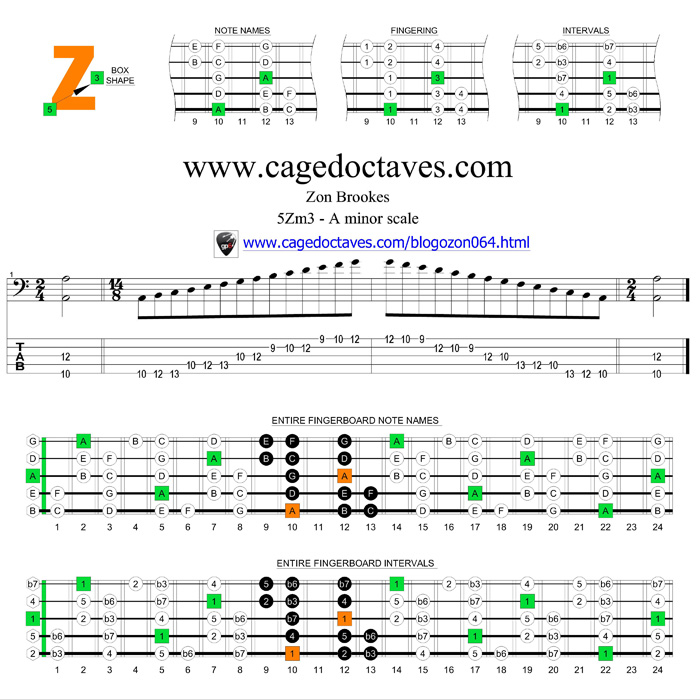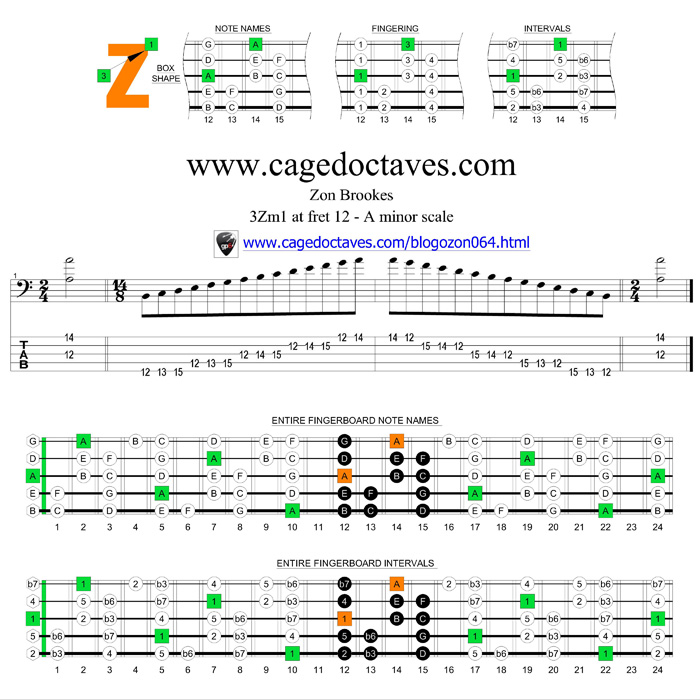 ---
---