---
Now available for FREE download.

MEAT & POTATOES
SCALES & ARPEGGIOS
FOR LOW G TUNED
8-STRING GUITAR

WARNING this file is
over 500M bytes big!!!!!

To download file without crashing your machine right-click on either the cover image (left) or the link above and then select the
Save Target As... menu option
next save the pdf file to your own
Desktop.
---
Stephen Carpenter
---
A minor arpeggio box shapes for 8 string guitar
The disguised CAGED octaves method for the A minor arpeggio on 8-string guitar now follows:-

The 8-string guitar CAGED octaves sequence is shown for A natural in the diagram that follows:-


The diagram that follows shows all of the A minor arpeggio notes plotted over the 8-string guitar's
fretboard in both the

and CAGED octaves styles:-


As always a more long term solution to fretboard navigation is to see scales/arpeggios as INTERVAL shapes rather than note names - as these are universal to all scales, arpeggios and chords rather than specific to one particular root note - with this in mind the intervals for the A minor arpeggio are detailed below for the
8-string guitar in the CAGED octaves manner:-

The table and tabbed panel below details all five box shapes for the A natural minor scale for the 8-string guitar in the CAGED octaves style.
---
8-string guitar A minor arpeggio box shapes
String No.

1

2

3

4

5

6

7

8

Tuning

E

B

G

D

A

E

B

G

---
---
8Zm5Zm3
8Zm6Zm3Zm1
6Zm4Zm1
7Zm4Zm2
7Zm5Zm2
8Zm5Zm3 at 12
---
---
8Zm5Zm3
8Zm6Zm3Zm1
6Zm4Zm1
7Zm4Zm2
7Zm5Zm2
8Zm5Zm3 at 12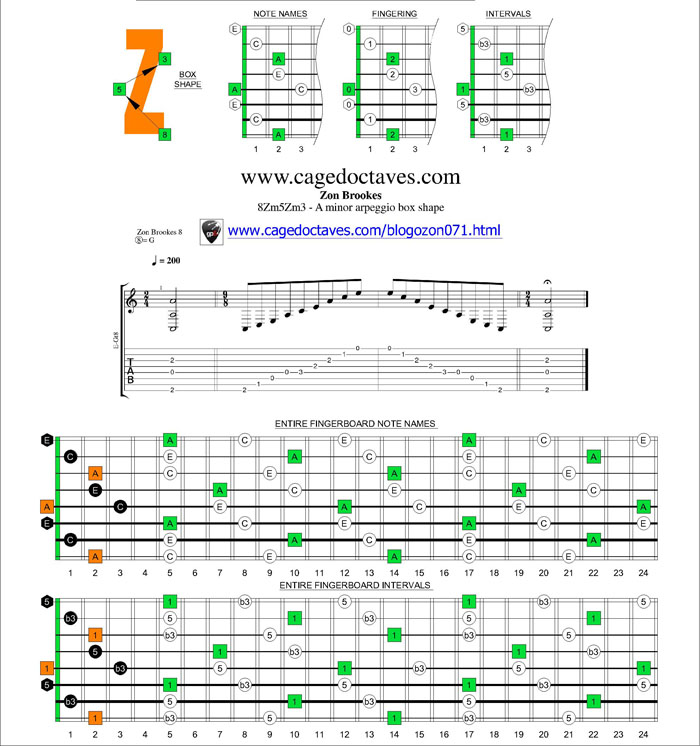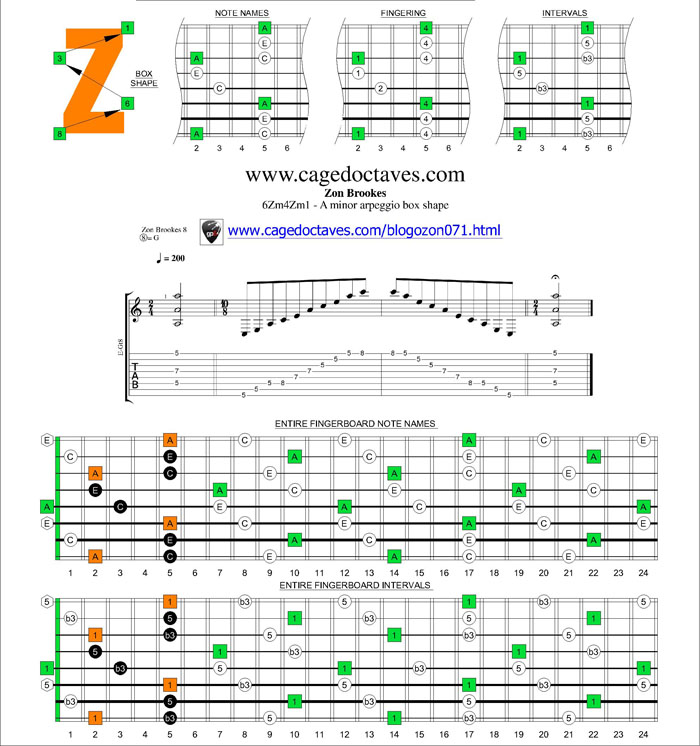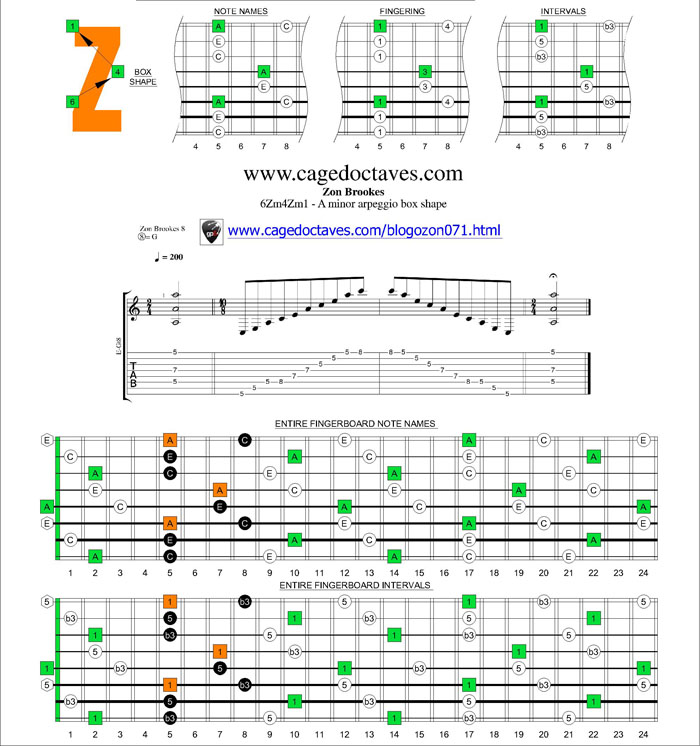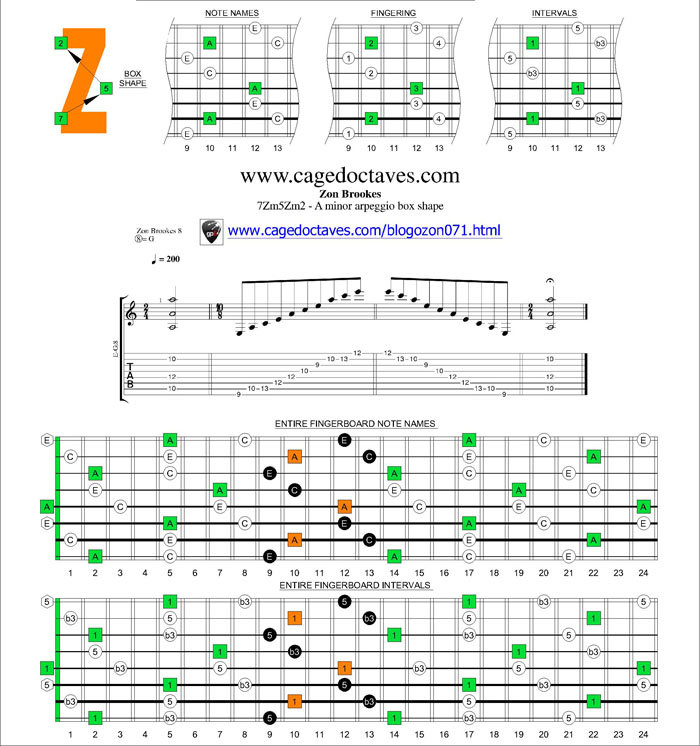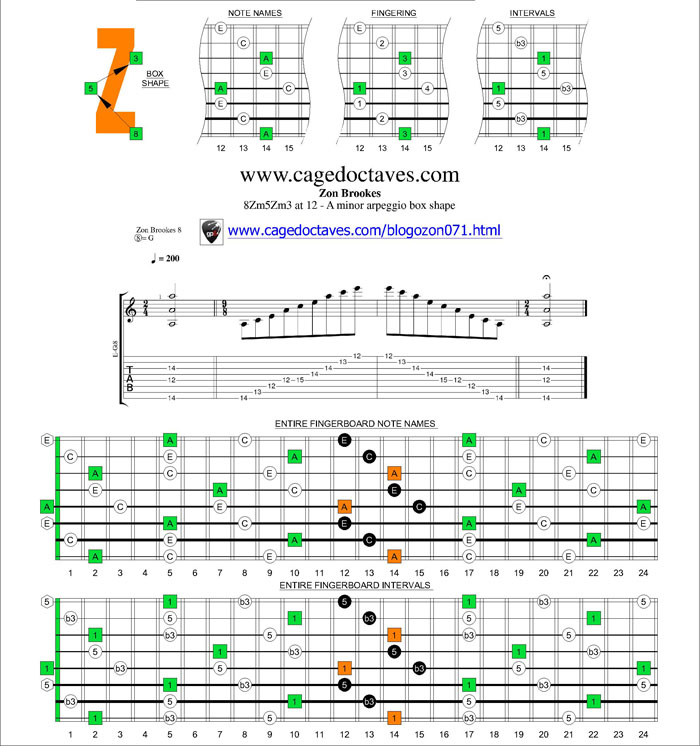 ---
---