---
A new method for 5-string bass guitar (BEADG tuning - low B) based on linked octaves.
Allows complete fretboard navigation for standard and 3 notes per string scale and arpeggio box shapes.
---
Dave Ellefson
Dave Ellefson is the 4 & 5-string Metal Bass player with Megadeth.

David Ellefson's Rock Shop, Developing Good Practice Habits

Dave Ellefson of Megadeth-Five Magics
---
Octave shapes for A natural on 5 string bass

This issue demonstrates the octave shapes for 5-string bass with the all important orange letters omitted.
The diagrams that follow show all of the A natural notes plotted over the 5-string bass' fretboard in both the

and CAGED octaves styles:-


---
5-string bass octave shapes for A natural
---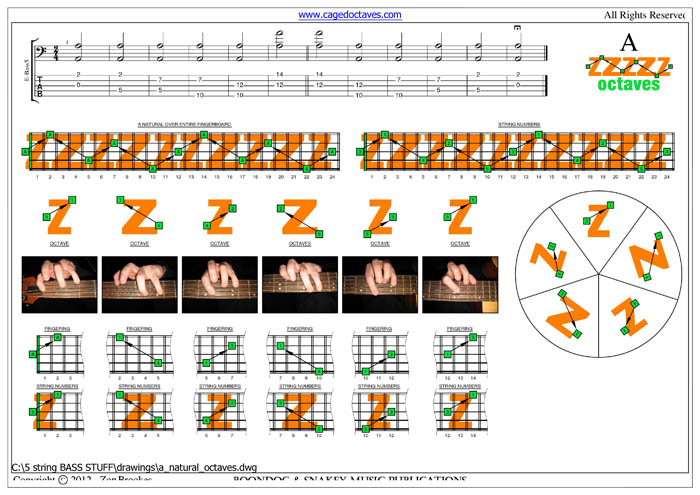 ---
---