Octave Method for Low E : 4-String Bass
Major Scales & Arpeggios
---
CAGED4BASS 4-String Bass Octave Method eBook

A method for 4-string bass guitar using linked octave shapes. Enables systematic navigation of the bass guitar fingerboard for standard and 3 notes per string scale and arpeggio box shapes.
---
Book: Octave Method for Low E: 4-string bass

Fretboard navigation method for Low B : 5-string bass based on an instrument specific modification of the CAGED guitar method, using linked octave shapes rather than open position chord shapes for ease and simplicity of use.
---
Rutger Gunnarsson
Rutger Gunnarsson worked with Hagstrom on the design of the Hagström Super Swede Bass and created some of the best pop basslines ever recorded.

ABBA - Dancing Queen - Bassline

The Original Abba Orchestra - Voulez Vous - Live.

ABBA - One of Us - Bass playalong

ABBA : Knowing Me Knowing You (Live Last Concert '81)

ABBA Gimme! Gimme! Gimme! (A Man After Midnight) Live 1981

ABBA "Eagle" (ABBA In Japan) HQ
---
AGEDC4BASS for A natural octaves on 4-string bass
This issue demontrates the A natural octave shapes in both the CAGED4BASS.........

..........and the

styles.

---
pdf of AGEDC4BASS octave shapes for A natural on scribd.com
---
AGEDC4BASS A natural octaves shapes by Zon Brookes
---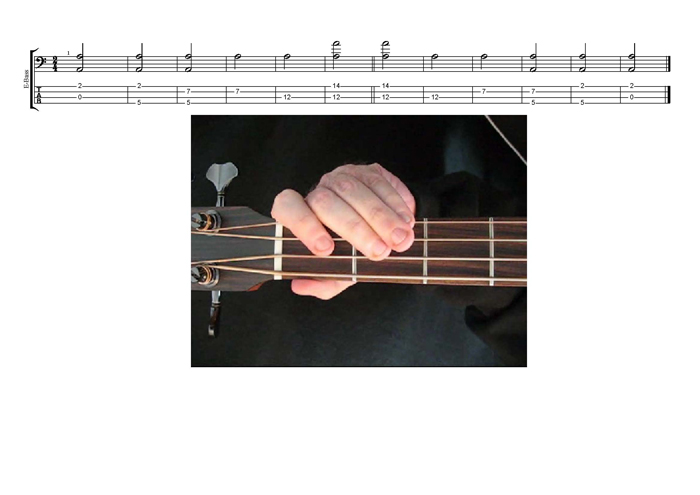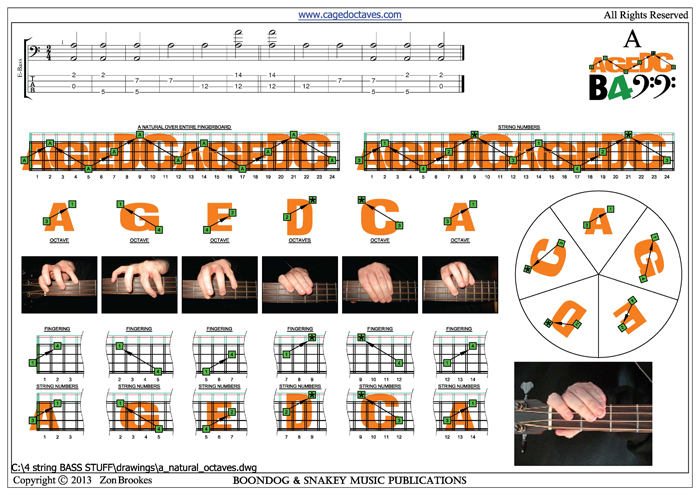 ---
---