Octave Method for Low E : 4-String Bass
Major Scales & Arpeggios
---
CAGED4BASS 4-String Bass Octave Method eBook

A method for 4-string bass guitar using linked octave shapes. Enables systematic navigation of the bass guitar fingerboard for standard and 3 notes per string scale and arpeggio box shapes.
---
Book: Octave Method for Low E: 4-string bass

Fretboard navigation method for Low B : 5-string bass based on an instrument specific modification of the CAGED guitar method, using linked octave shapes rather than open position chord shapes for ease and simplicity of use.
---
Jerry Jemmott
Jerry Jemmott was the secret "Make your groove happen" bass ingredient in Memphis Soul Stew

Read the notreble.com interview with Jerry Jemmott.

King Curtis - "Memphis Soul Stew"

"Ridin' Thumb" King Curtis & The Kingpins (live)

Aretha Franklin - You Send Me

BB King : Why I sing the blues, 1969

Nina Simone - Ain't Got No...I've Got Life

King Curtis - Instant Groove (1969)

B.B. King - The Thrill Is Gone (LIVE) HD
---
DCAGE4BASS for D natural octaves on 4-string bass
This issue demontrates the D natural octave shapes in both the CAGED4BASS.........

..........and the

styles.

---
---
DCAGE4BASS D natural octave shapes by Zon Brookes
---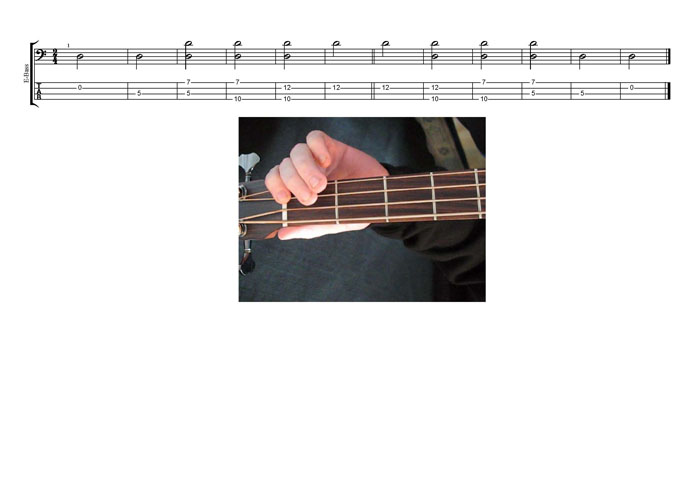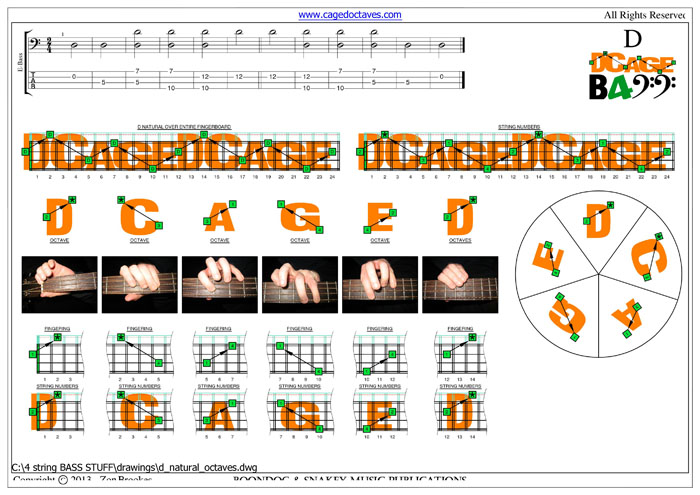 ---
---