---
Octave Method
for
Drop D
6-String Guitar

A method for Drop D: 6-string guitar using linked octave shapes.
Enables systematic navigation of the
Drop D: 6-string guitar fingerboard for standard and 3 notes per string scale/arpeggio box shapes.
---
InTuneGP.com
Your intrepid reporter Zon Brookes tried for a factory visit at InTuneGP but Bert (shown above) had other ideas....

Zon,

Great to hear from you and thanks for your interest in doing a blog write up on us.
The issue is that we don't allow any pictures of our production setup and don't really give tours. We are in a very competitive industry and a lot of what we do and the equipment we use is proprietary.
It's always tough to say no, but I've even had to tell Discovery's - How it's Made...."No".

Publicity and support is great, but not at the risk of giving the competition an edge. You are more than welcome to stop by if we are on the way

It would be nice to meet you.

Bert LeCato
President - A & R
In Tune Guitar Picks, Inc.
20154 Market St.
Onancock,VA 23417
U.S.A.
(757)787-7879 Office
(757)787-9579 Fax
www.InTuneGP.com
www.facebook.com/intunegpfans

Anyway boys and girls I had a great chat with Bert (and his shopkeeper) and bought a
T-shirt plus some custom made black Jazz picks with the BLOGoZON logo in white on one side.
Nice man and very good service from InTuneGP.com
....Zon Brookes
---
6 string guitar (DADGBE - Drop D tuning)
C natural octave shapes
This issue demontrates the C natural octave shapes for 6-string guitar (DADGBE - Drop D tuning)
in both the CAGED octaves.........

..........and

styles.

---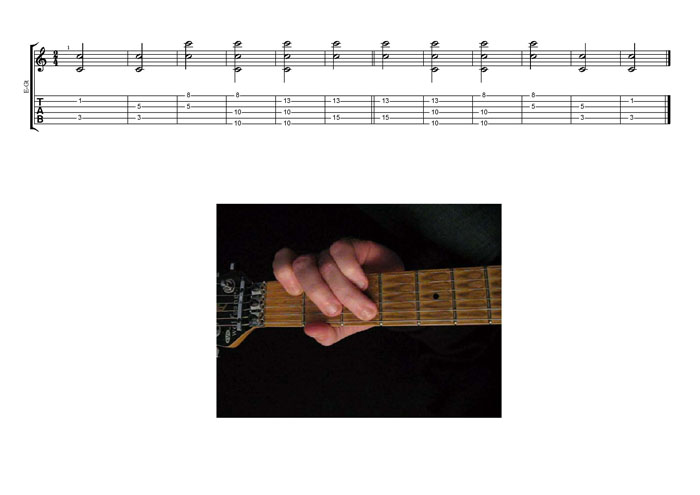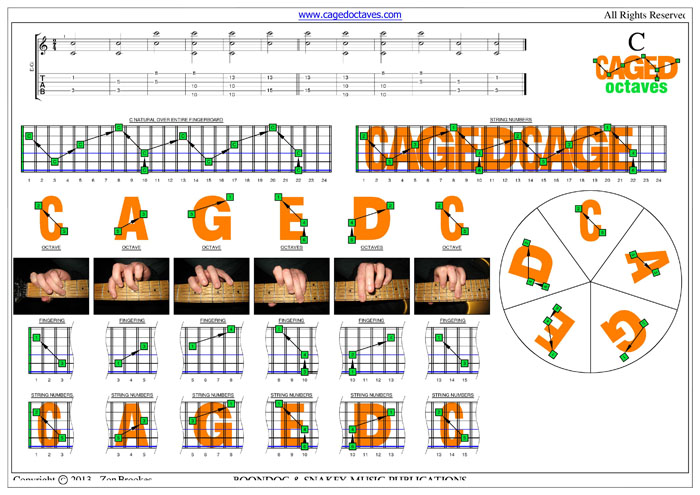 ---
---