Octave Method for Low E : 4-String Bass
Major Scales & Arpeggios
---
CAGED4BASS 4-String Bass Octave Method eBook

A method for 4-string bass guitar using linked octave shapes. Enables systematic navigation of the bass guitar fingerboard for standard and 3 notes per string scale and arpeggio box shapes.
---
Book: Octave Method for Low E: 4-string bass

Fretboard navigation method for Low B : 5-string bass based on an instrument specific modification of the CAGED guitar method, using linked octave shapes rather than open position chord shapes for ease and simplicity of use.
---
Roscoe Century 4 Custom
---
GEDCA4BASS : 4-string bass in standard EADG tuning
G natural octave shapes : General
This issue demontrates the G natural octave shapes in both the GEDCA4BASS.........

..........and the

styles.

---
GEDCA4BASS : 4-string bass in standard EADG tuning
G natural octave shapes : YouTube video

GEDCA4BASS : 4-string bass in standard EADG tuning
G natural octave shapes : GuitarPro6 TAB and video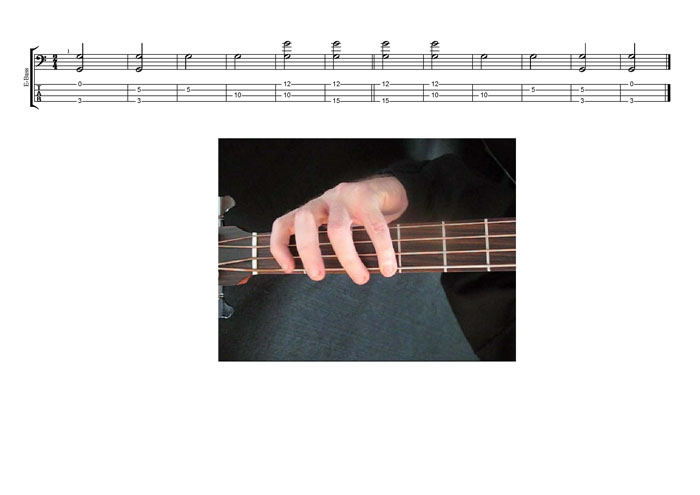 GEDCA4BASS : 4-string bass in standard EADG tuning
G natural octave shapes : pdf with video and GuitarPro6 file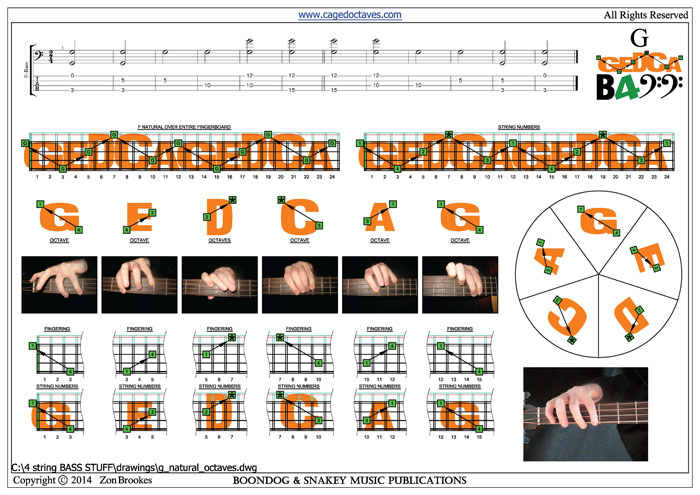 ---
---
---