MEAT & POTATOES: IONIAN MODE
Support BLOGoZON and buy.......

direct from Lulu.com
---
Gareth Jeffs and Fiachra Kelly
---
E major arpeggio box shapes

This issue demonstrates the E MAJOR ARPEGGIO box shapes.
The EDCAG octaves sequence is shown for E natural in the diagram that follows:-


The diagram that follows shows all of the E major arpeggio notes plotted over the 6-string guitar's fretboard in both the

and EDCAG octaves styles:-


As always a more long term solution to fretboard navigation is to see scales/arpeggios as INTERVAL shapes rather than note names - as these are universal to all scales, arpeggios and chords rather than specific to one particular root note - with this in mind the intervals for the E major arpeggio are detailed below in the EDCAG octaves manner:-

The table and tabbed panel below details all five box shapes for the E major arpeggio in the
EDCAG octaves style.
---
EDCAG octaves - E major arpeggio box shapes

---
An additional box shape is detailed for the E major arpeggio - as the pattern that is played at fret twelve falls off the edge of the fingerboard - hence the modified fingering shown below in the tabbed panel. To the right is the box shape complete with gaps.
---
6E4E1
4D2
5C2
5A3
6G3G1
6E4E1 at 12
---
---
6E4E1 virtual fret
6E4E1 modified
4D2
5C2
5A3
6G3G1
6E4E1 at 12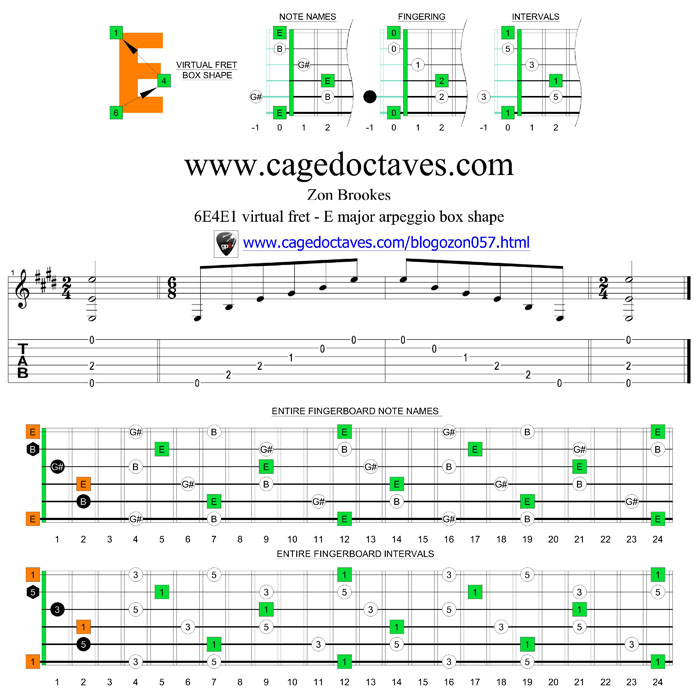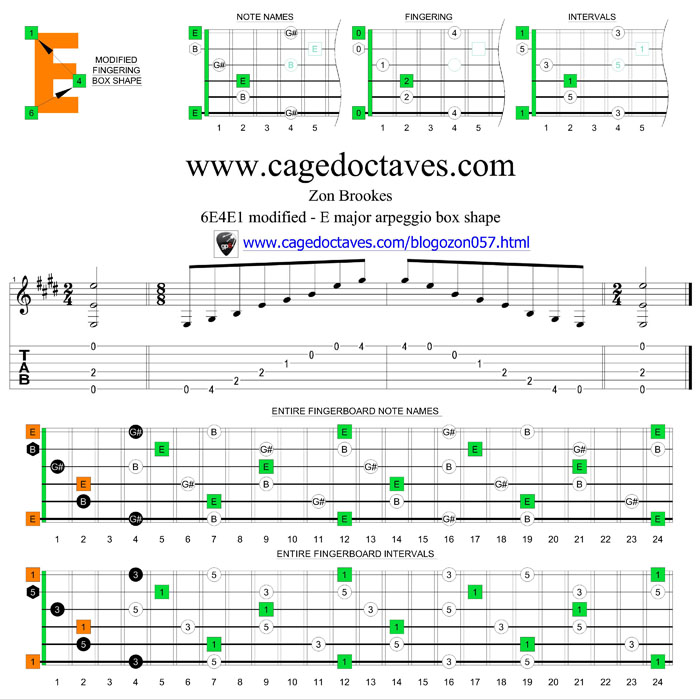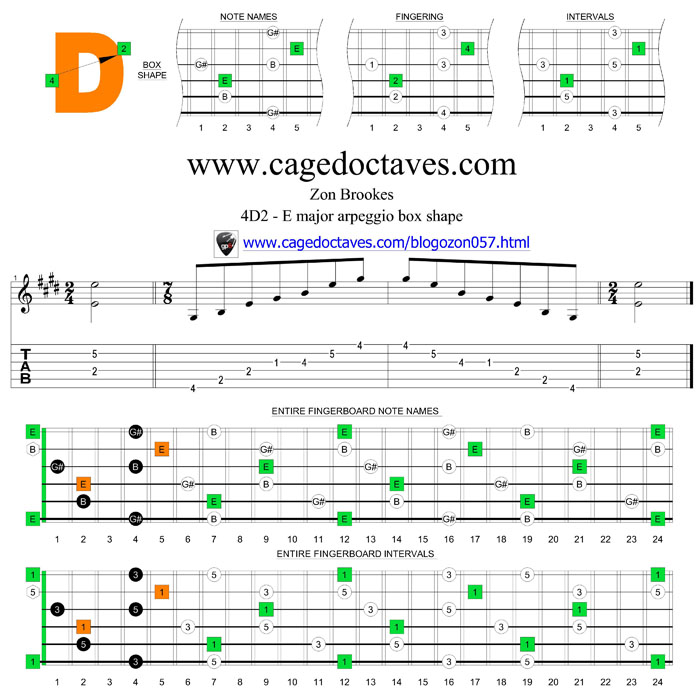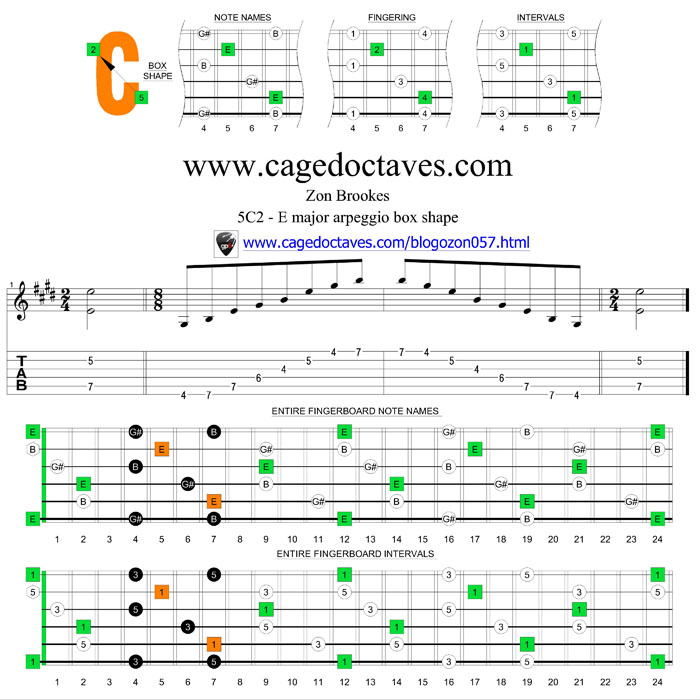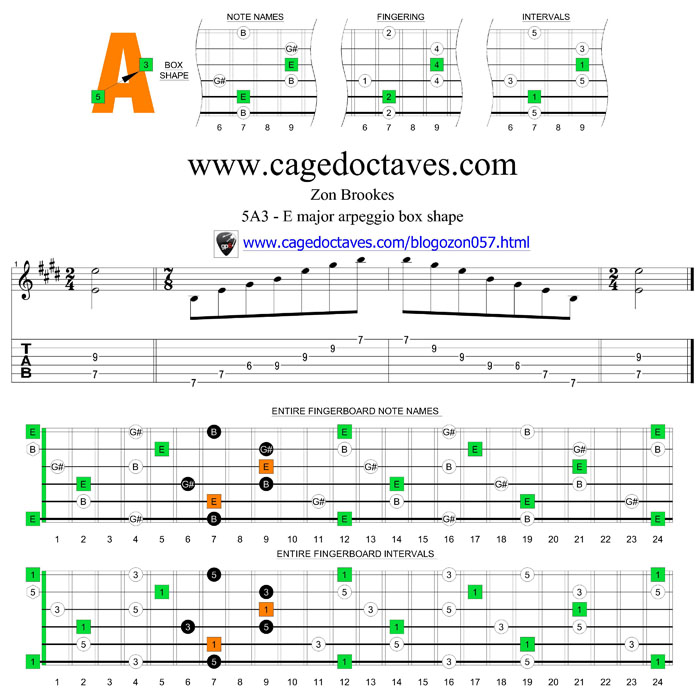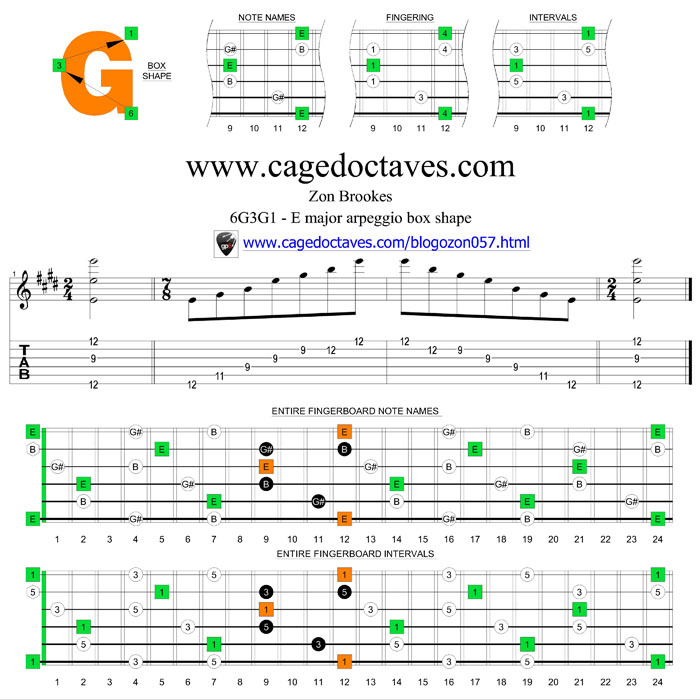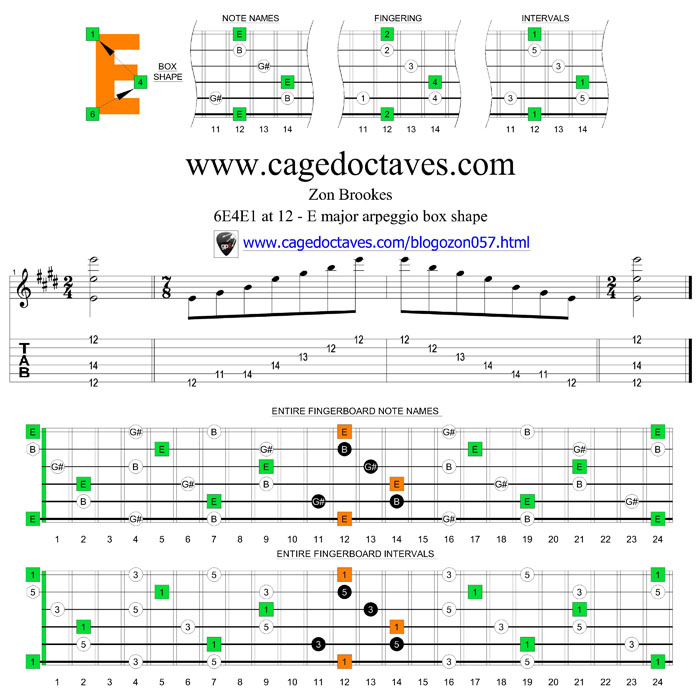 ---
---