---
Octave Method
for
Low B
7-String Guitar

A method for 7-string guitar using linked octave shapes. Enables systematic navigation of the 7-string guitar fingerboard for standard and 3 notes per string scale and arpeggio box shapes.
---
Now available for FREE download.

MEAT & POTATOES
SCALES & ARPEGGIOS
7-STRING GUITAR


WARNING this file is
over 400M bytes big!!!!!

To download file without crashing your machine right-click on either the cover image (left) or the link above and then select the
Save Target As... menu option
next save the pdf file to your own
Desktop.
---
Nergal & ESP LTD HEX-7
Nergal (real name Adam Michal Darski) is guitarist for Polish metal band Behemoth. ESP produce Nergal's LTD budget flying V shaped 7-string HEX-7 with a 25½" scale length.

Behemoth - Episode III - Guitar and Bass Tracking March

Behemoth - Episode IV - Vocal Tracking April - May 2009 e.v.

Behemoth - Episode I - Preproduction 2009

Behemoth - As Above So Below

Nergal - "Spowiedz Heretyka - Sacrum Profanum"

Behemoth "Lucifer" Reh June 2011 E.V.
---
Octave shapes for A natural on 7-string guitar

This issue demonstrates the octave shapes for 7-string guitar with the all important orange letters omitted.
The diagrams that follow show all of the A natural notes plotted over the 7-string guitar' fretboard in both the

and CAGED octaves styles:-


---
7-string guitar octave shapes for A natural
---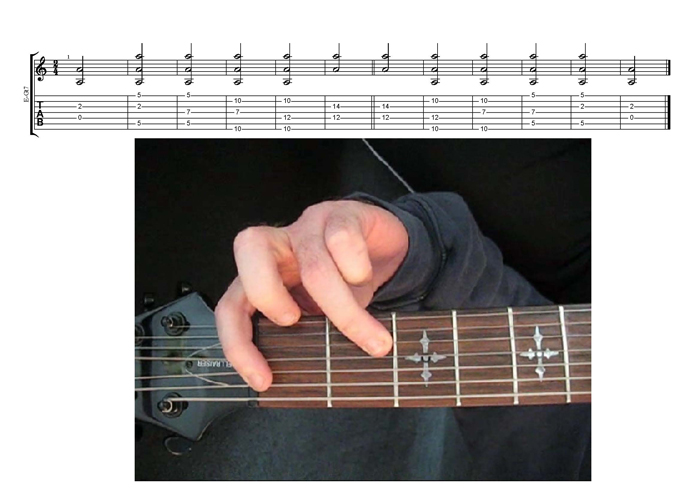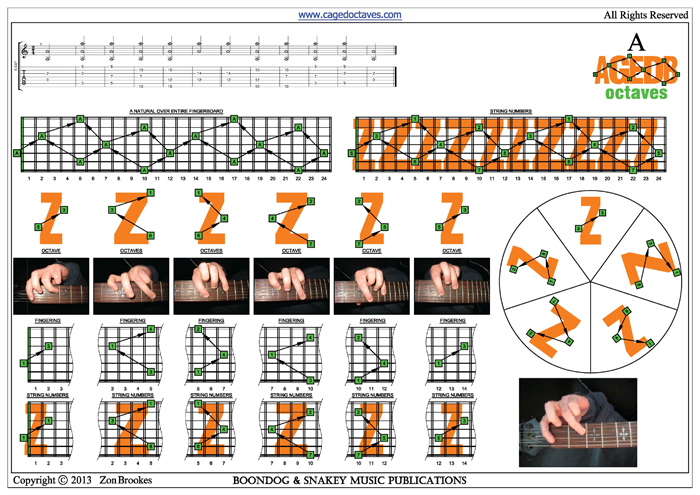 ---
---