---
Song Seeds Two Chord Analysis
The majority of the song is composed of the simplest of chord changes - the I IV in the key of A major.
This produces the chord change A major to D major - as highlighted in the table that follows:-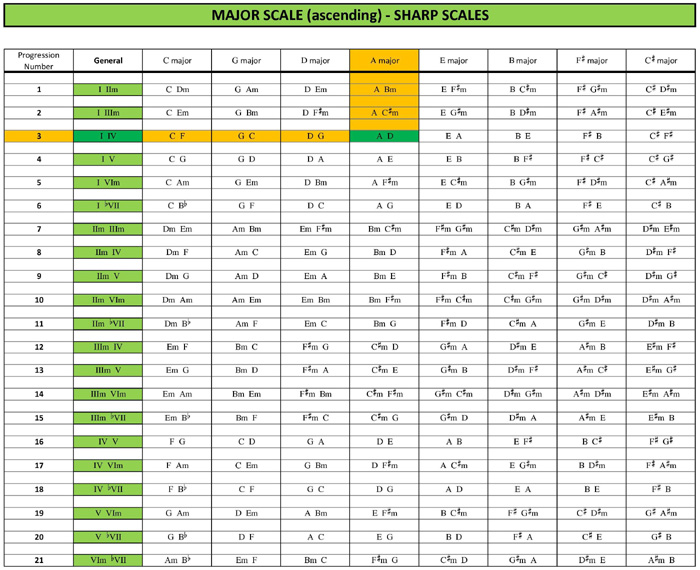 An enlarged portion of the previous table is shown below for clarity:-

What would otherwise be an extremely dull chord sequence is enlivened by the following Edge trade marks:-


The use of sound effects i.e. delay, echo etc.
Embellishments to the standard major chords i.e. Asus4 and Dsus2.
Both unusual and simplified chord voicings.
The chord voicing used for the Asus4 uses both the open A string plus the A and D notes from the 6E4E1 arpeggio box shape as highlighted below:-
The Asus4 resolves (goes back to what you expect to hear - releasing the aural tension created) to the A major chord - again using the open A string but this time the A and C# notes from the 6E4E1 arpeggio box shape (as highlighted below):-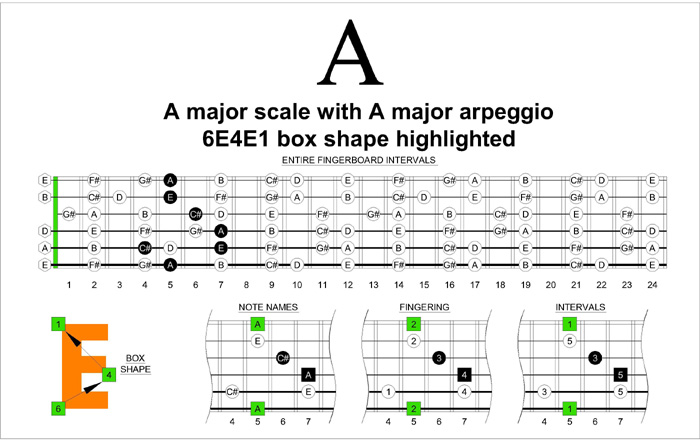 A similar approach is taken with the D major chord but this time a Dsus2 chord is used to create the tension. Again an open string is used for the root note - in this case the D string plus the E note from the 6E4E1 Dsus2 arpeggio box shape :-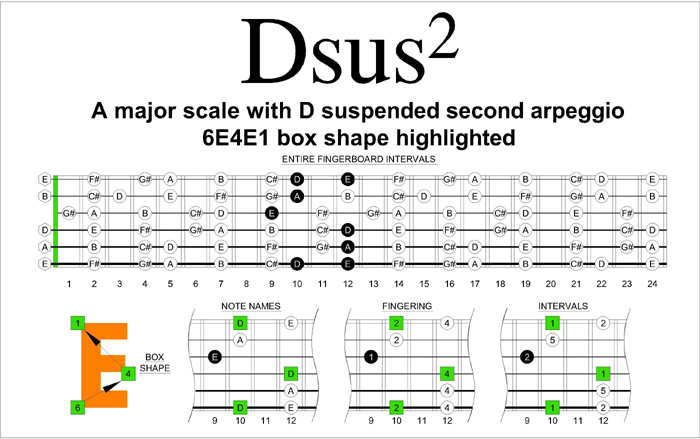 Finally the tension is resolved back to the D major chord but in this case a 2 string octave is played but the chosen note falls within the 6G3G1 box shape - the CAGED octaves name for this 2 string octave is 4DCA3.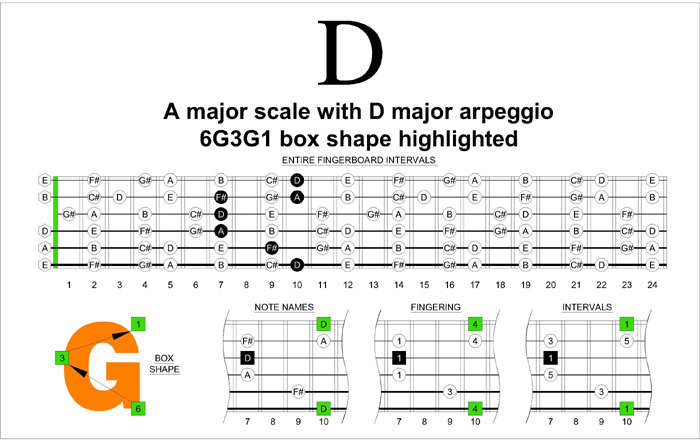 The Csus4 arpeggio box shapes are detailed in the tabbed panel that follows:-